---
Open-source, cross-platform download manager that speeds up downloads by breaking them down into parts.
---
Download
Technical Information
Version: 0.6.0
File size: 2.08 MB
License: Free
Language: English
OS: Windows
Developer: Max Magalhães Velasques
Updated: 01/10/2022
Category: Internet/Download Managers
SHA-256: dd102b7e37e04746ae3a24d25c7ab020cb3b864503bea918b598a1b80796a91c

wxDownload Fast (also known as wxDFast) is an open source, cross-platform download manager.
This manager aims to speed up downloads. What it does is split the files into parts that are downloaded simultaneously from multiple locations, which speeds up the process.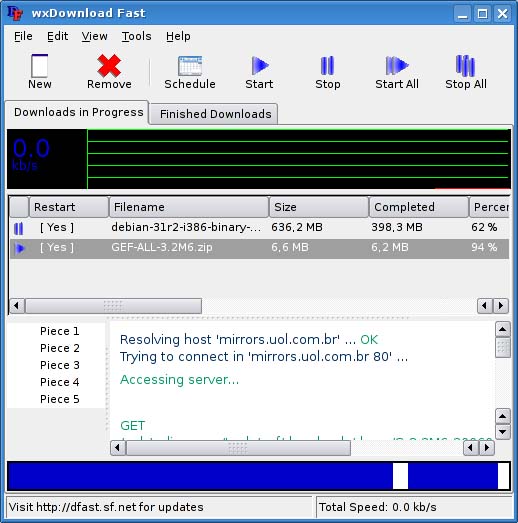 Related