---
Utility with several tools for tests related to internet connection.
---
Download
Technical Information
Version: 6.3.0.2207
File size: 3.07 MB
License: Free
Language: English
OS: Windows
Developer: Leo Corporation
Updated: 07/06/2022
Category: Internet/Utilities & Tools
SHA-256: f5e04146ddb65501845e5bc874831d9d87fe21e0a9c92d63babc34537adcb5a0
InternetTest is an all-in-one internet-related testing tool.
With it you can check whether a specific site is online or not. It is also possible to know the location of a certain IP address. And also, of course, test your internet connection.
It is necessary to have the .NET Desktop Runtime framework installed on the system.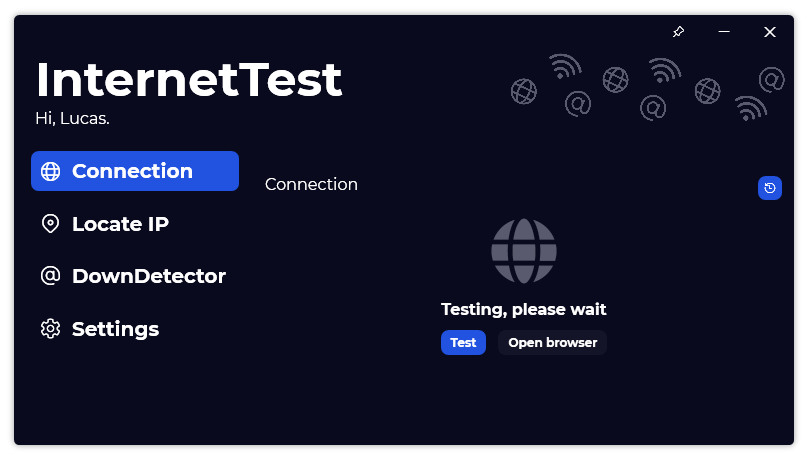 Related