---
Alternative to Windows file manager with customization options.
---
Download Now!
Version: 24.20.0400
Size: 4.99 MB
License: Freeware
Language: English
OS: Windows
Developer: Donald Lessau
Update: 2023-03-23
Category: System/System Tools
XYplorer is advanced file management software for Windows. It is a high-performance desktop software that offers a variety of features that help you manage files and folders in an organized and efficient manner.
The software includes many useful features, such as the ability to quickly find files and folders using filters, view and edit detailed information about files, create shortcuts to access frequently used files, organize files into folders, sort files by size and date, and much more. .
XYplorer supports a variety of file formats including images, music, videos, PDFs and more. It is a versatile and powerful tool to manage your files and folders.
Previous versions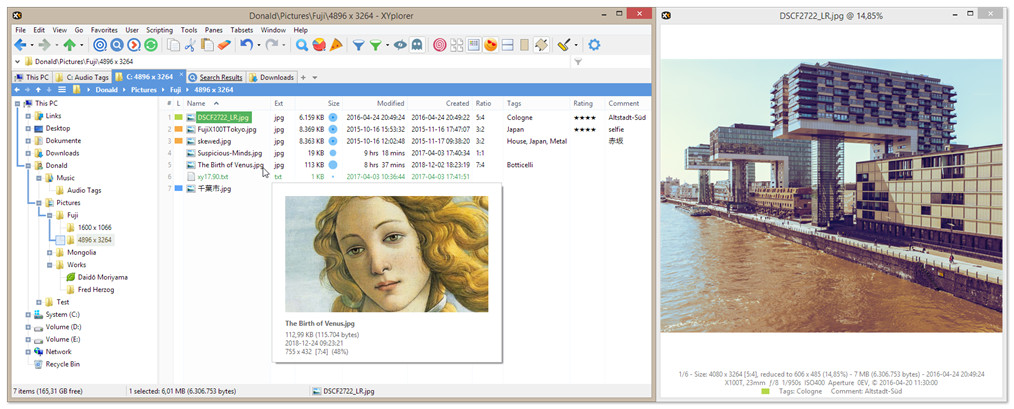 Related