---
Software for compressing, converting, importing and organizing images.
---
Download
Version: 4.1.0.2
Size: 9.28 MB
License: Freeware
Language: English
SHA-256: 8efc3288e0f28ffba44e23083ea6ae4f4ddc64ff0bab63a02ae6b7f300226ce9
OS: Windows
Developer: VSO Software
Update: 2021-09-27
Category: Multimedia/Image Converters

With this free image resizing software, you can create email friendly versions of your images, load them faster, easily move them from folder to folder, change their formats, edit multiple images at the same time and save space. on disk.
VSO Image Resizer is integrated with Windows Explorer, just right click on your images to start editing them.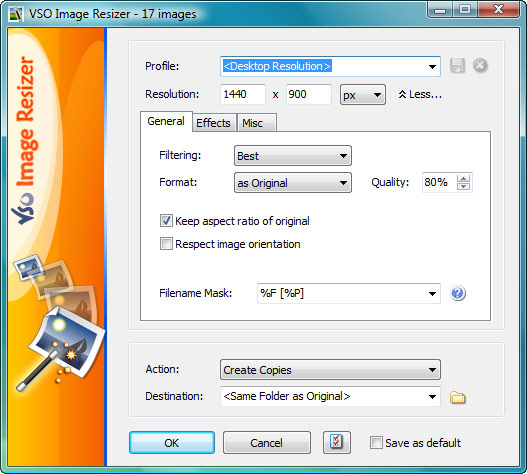 Related