---
Utility capable of emulating thousands of arcade games.
---
Download
Technical Information
Version: 22.0
File size: 121 MB
License: Free
Language: English
OS: Windows
Developer: WinTools Software Engineering
Updated: 2022-02-22
Category: Games/Emulators
Utility capable of emulating arcade platforms called M.A.M.E. (Multiple Arcade Machine Emulator).
Play thousands of old games on your computer.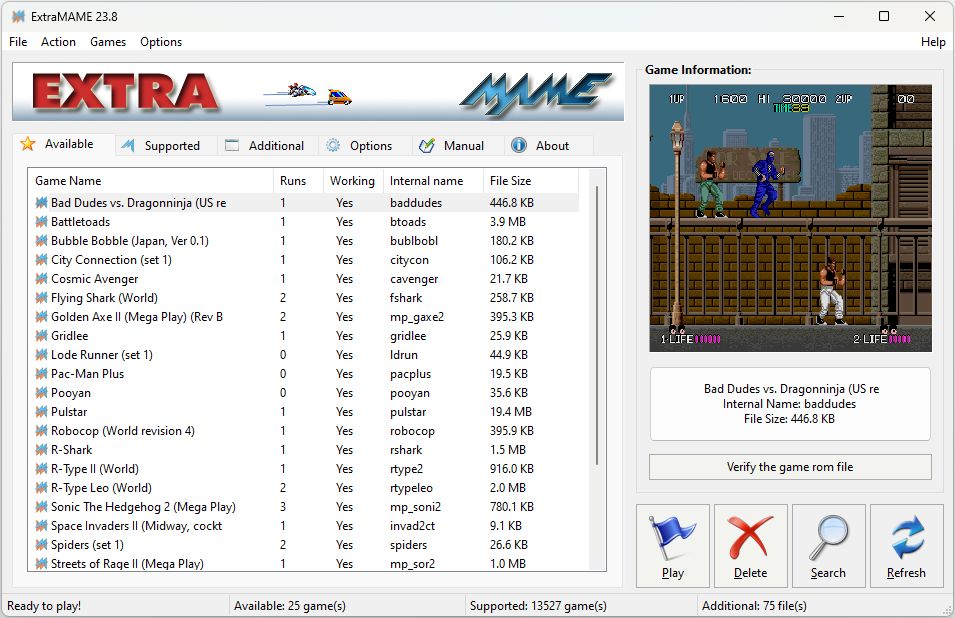 Related