---
Portable version of CS 1.6 that requires no installation and weighs only 64 MB!
---
Download
Technical Information
File size: 64.5 MB
License: Freeware
Language: English
OS: Windows
Developer: decayed.cell
Last updated: 15/12/2021
CS 1.6 Portable is a compressed version (just 64 MB) and does not require installation of the famous Counter-Strike 1.6. Just download and play, with all features included.
It is a great option for those who are looking to remember this classic game, without wasting time with installation, or still don't want to leave traces of the installation on the PC. After downloading the file, just uncompress it and run the exe file, contained in the folder. There, the usual CS 1.6 is at your disposal.
Despite the reduced version, all the features of the good old Counter-Strike are available. You can play online without the need to download any patches for this. If you choose to play offline, bots are also included.
Play at school, at work, or anywhere else, taking on a mobile storage device.
In short, this version is ideal for those who are looking for speed to play, so you probably haven't read this far.
Disadvantages of CS 1.6 Portable
Because of its small size, the number of maps is also reduced.
It is not possible to install maps or skins in the game, unless you enter servers that have them, so the game will download files normally, but will be automatically deleted when you close the game.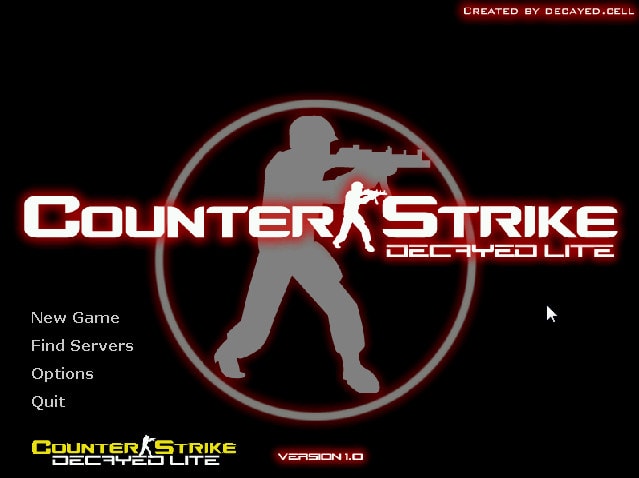 Related
File for updating the Playstation 3 firmware (version 4.88) in offline mode.
Free utility that allows you to unlock different brands of cell phones.
Utility that allows you to reset the Epson printer's ink pad.
TP-LINK TL-WN721N wireless adapter driver and installation tutorial. Compatible with Windows 7, 8, 8.1, 10, XP and Vista.
Restore the Windows 7 Master Boot Record to a new one installation.