Windows 7 Games for Windows 11, 10 and 8
---
Get all classic Windows 7 games on your Windows 8/8.1/10/11.
---
Download
Technical Information
File size: 147 MB
License: Free
Language: English
OS: Windows
Developer: Win7Games
Added: 2022-02-09
Category: Games/Varied Games
Windows 7 Games for Windows 11, 10 and 8 is a package with all the classic games belonging to Windows 7 for you to install on your Windows 11, 10, 8.1 or 8.
The following games are included:
Solitaire
Spider Solitaire
minesweeper
FreeCell
hearts
Chess Titans
Mahjong Titans
Purble Place
Internet Spades
Internet Checkers
Internet Backgammon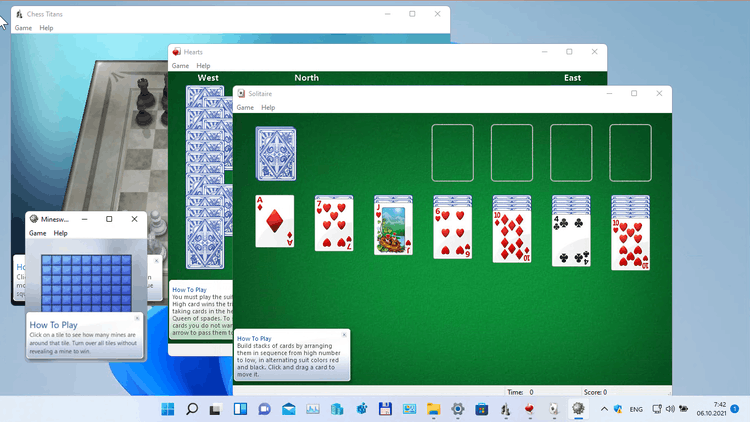 Related
Use your Playstation 4 controller on your computer.
Keep your GeForce drivers up to date and optimize game settings.
Take care of a pet alien in this game for Android.
Play classics like Doom, Heretic and Hexen to the fullest.
Practice and be prepared to compete toe-to-toe against your biggest rivals in this shooting personal trainer.