---
Share and access USB devices on a local network or over the Internet.
---
Download
Technical Information
Version: 6.0.6
File size: 32.96 MB
License: Trial
Language: English
OS: Windows
Developer: FabulaTech Inc
Updated: 01/19/2022
Category: Internet/Utilities & Tools

USB over Network is a utility that allows you to share and access storage devices over the local network or even the internet.
Access from your office a flash drive that is connected to your personal computer at home, as if you were in the same place.
The software is divided into client and server. The server must be installed on the machine where you want to access the plugged-in devices. And the client, of course, on the machine where you want to gain access to the server.
When connected the device will appear on your machine as if it were physically connected.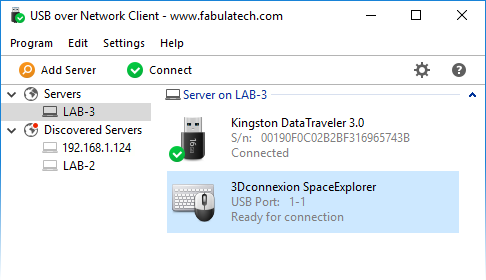 Related