---
Easily block access to certain URLs (links).
---
Download
Technical Information
Version: 1.1
File size: 948.84 KB
License: Free
Language: English
OS: Windows
Developer: Sordum
Added: 05/10/2022
Category: Internet/Utilities & Tools
SHA-256: 56be0eec534e51422e54489cfdec070cdc04d1ce6bd106346b91f74b07b2b0f3
URL Disabler is a small portable utility that allows in a very simple way, to block the operation of certain URLs.
It is possible to add several URLs through the program's interface, and in this way none of them can be accessed in any browser.
In addition, the software still allows you to block URLs and allow access only through a pre-configured password.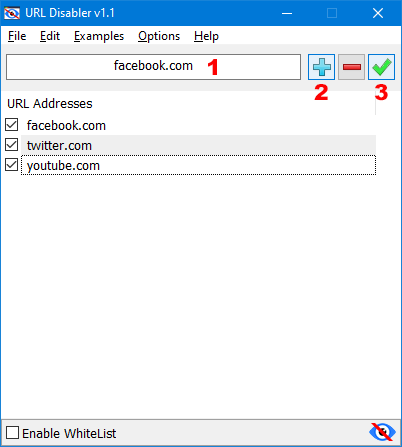 Related