---
Totally turn off Windows 10 updates.
---
Technical Information
Version: 3.5.0.115
File size: 2.2 MB
License: Freeware
Language: English
OS: Windows 10
Developer: Greatis Software
Last updated: 23/02/2021
Keeping the operating system up-to-date, in fact, is of fundamental importance, especially when taking in count aspects related to security, since new gaps appear daily that can make your system vulnerable and exposed to dangers.
By the other hand, the user should have the option to choose it, as it is a personal risk. Other factors that make the user want to disable these updates are, for example, unexpected reboots of the system, or even the slowness caused by these updates at a moment when you are performing an important task, for example.
Windows 10 does not allow the user to disable system updates entirely through the graphical interface. But with this little utility you can do this easily.
In addition to being able to stop updates and forced upgrades, the application will also prevent notifications related to updates or upgrades from being showed. If at any time you want to reactivate any of these Windows features, you can do it with just one click.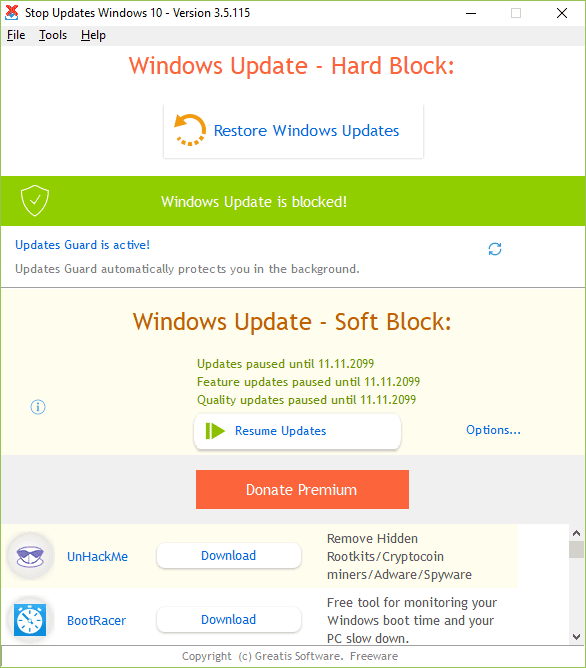 Related