---
Speed up video loading on video sites like Youtube.
---
Download
Technical Information
Version: 2.8.1.0
File size: 6.72 MB
License: Free
Language: English
OS: Windows
Developer: SpeedyiTunes
Added: 09/05/2009
Updated: 02/02/2022
Category: Internet/Download Managers
SHA-256: 447da0ab22260ffb9f3607c0e8c3e5c232b3441552b939f5b88e887cf1855662
SpeedyiTunes allows you to speed up the playback of videos from sites like Youtube and many other streaming sites.
In addition to streaming sites, the software is also capable of accelerating file downloads (.exe. rar, etc.).
The software also allows you to record songs while you listen to them via streaming and allows you to convert videos.
You can quickly save them in iPod, iPhone or PSP and FLV compatible formats.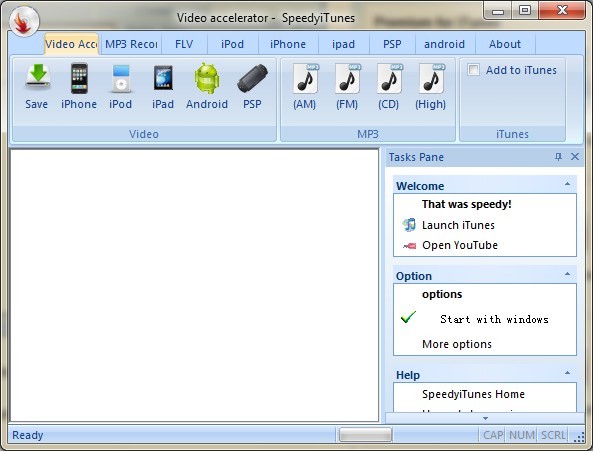 Related