---
Full-featured browser.
---
Download
Technical Information
Version: 16.0.1.0
File size: 52.44 MB
License: Free
Language: English
OS: Windows
Developer: FlashPeak Inc.
Added: 09/15/2007
Updated: 06/15/2022
Category: Internet/Browsers
SHA-256: 920ac72007766082193daa3af4e015150f159294ba2242933c53b3fc23d5863a
SlimBrowser is a versatile and full-featured browser.
It has an automatic form filler. With just one click you can fill out an entire form.
The built-in download manager promises to increase your downloads by up to 12 times.
It also has a built-in ad and pop-up blocker.
In addition to having several other features. It is without a doubt a browser worth trying out due to its many features.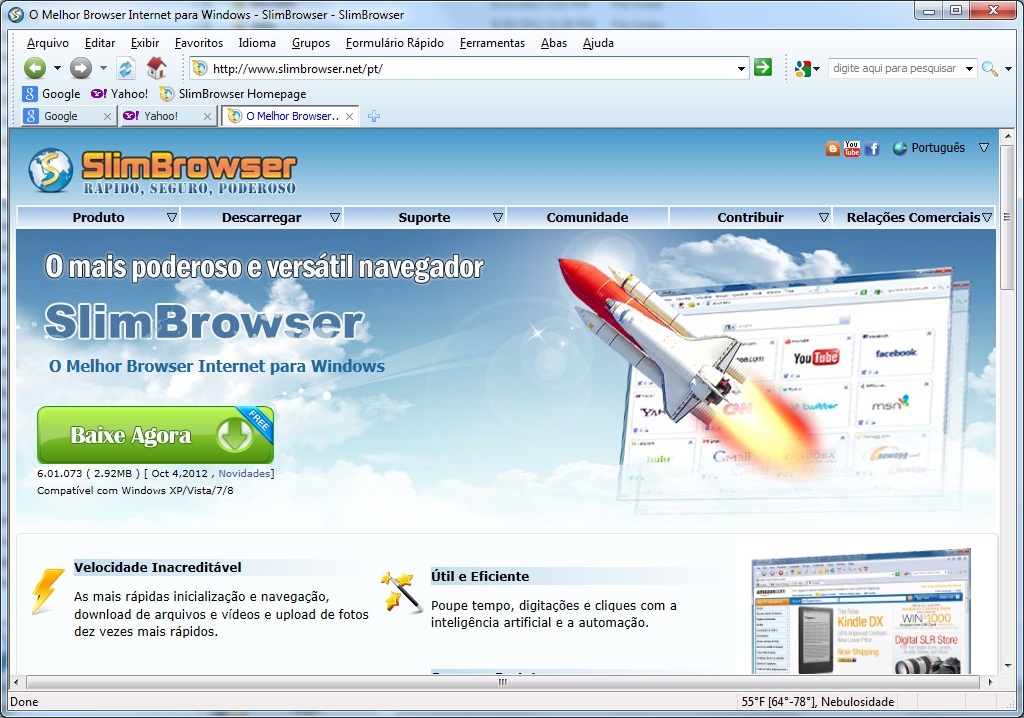 Related