---
First-person shooter in MMO format.
---
Download
Technical Information
File size: 2.21 MB
License: Free
Language: English
OS: Windows
Developer: Ongame Entretenimento
Updated: 01/11/2022
Category: Games/War Games

Point Blank is a completely free first-person shooter (or just FPS) game. You will enter a war between police and terrorists, choose a side and start firing up your opponents!
The game has remarkable graphics and is quite faithful to reality. The setting for example, when hit, is affected, unlike many games of the genre. Despite its quality, the game is not that big.
A very interesting point of this game that we cannot fail to mention is the experience system where the player acquires titles with his achievements in matches, as well as in MMOs his character here levels up.
It's worth downloading and testing this innovative game that conquers more players every day!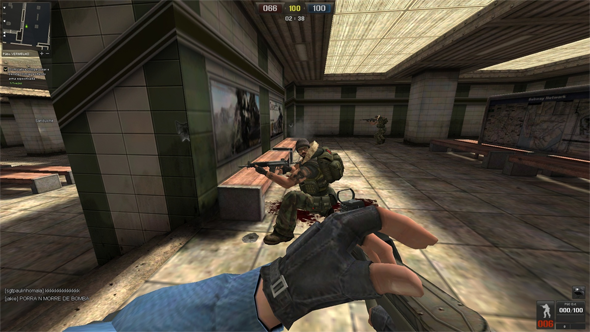 Related