NoxPlayer
Run Android apps and games directly on your Windows computer.
Version: 7.0.5.7
Size: 578 MB
License: Freeware
Language: English
Platform: Windows
Developer: Nox
Category: System/System Tools
Update: 2023-05-10
NoxPlayer is an Android emulation software for desktops that allows you to run Android apps and games directly on your Windows computer.
It is free and easy-to-use software that gives you the opportunity to enjoy mobile apps and games on a larger screen without the need to own a mobile device.
It has advanced features such as key mapping, script recording, multi-account management, joystick compatibility and many others.
NoxPlayer also has the ability to customize the CPU and RAM configuration, allowing you to adjust the settings according to your specific needs. In addition, the data synchronization option between the mobile device and the emulator makes it easy to transfer files between devices.
The software also offers multi-window capabilities, allowing you to run multiple applications simultaneously. With the multi-instance feature, it is possible to run multiple accounts of an application on a single emulator installation.
Its top-notch performance and customizable features make it an excellent choice for gamers, developers, and casual users who want a full Android experience on their PC.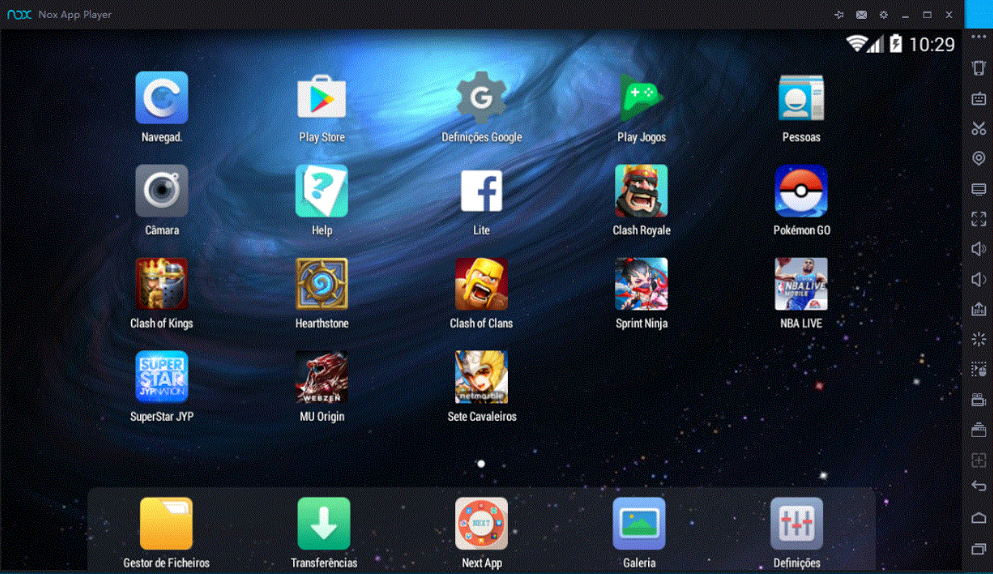 Related