---
Complete program for downloading music in MP3 format.
---
Download
Technical Information
Version: Pro 7.4.1
File size: 17.4 MB
License: Free
Language: English
OS: Windows
Developer: MP3 Rocket Inc
Updated: 01/17/2022
Category: Internet/Download Managers
The MP3 Rocket is a variation of LimeWire file sharing software, with extra functionality that makes it much better than the original.
This is a very complete music download software, with several features. He has a collection of millions of songs at his disposal.
It is also possible to download music directly from YouTube, the software converts the videos to MP3 format. You can even listen to music streaming through web radios.
In addition to these features mentioned, it brings several others which makes the MP3 Rocket an extremely complete music software!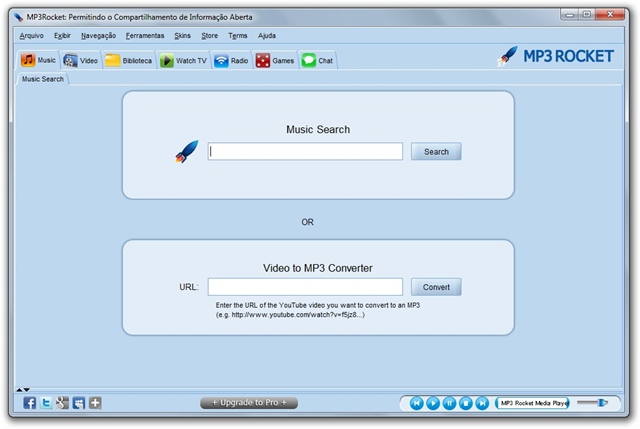 Related