King of Fighters vs. Mortal Kombat MUGEN
---
Game that brings together the two greatest fighting games of recent times.
---
Download
Technical Information
File size: 152 MB
License: Free
Language: English
OS: Windows
Updated: 05/02/2022
Category: Games/Fight Games
SHA-256: db6221b4b3ff9e62f2007a8fce2bf6d1ceeecc5c4e5b6b55475b3c39f1f597c4
King of Fighters vs. Mortal Kombat is a game built with the MUGEN tool that brings together one of the two greatest fighting games ever released. There are 38 characters available with many special powers.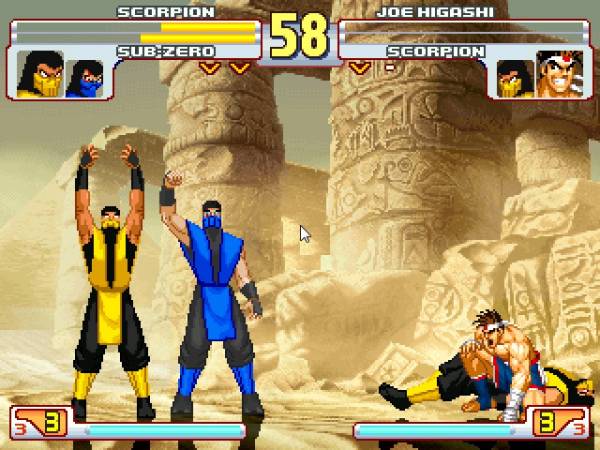 Related