Kaspersky Virus Removal Tool
---
Remove malware from your computer with this powerful tool from Kaspersky.
---
Download Now!
Version: 20.0.10.0 (03/06/2023)
Size: 92.8 MB
License: Freeware
Language: English
OS: Windows
Developer: Kaspersky
Update: 2023-03-07
Category: Utilities/Antivirus

Kaspersky Virus Removal Tool is a utility designed to remove all kinds of pests from your computer. Kaspersky Virus Removal Tool uses effective detection algorithms used by Kaspersky Antivirus and AVZ Antiviral Toolkit.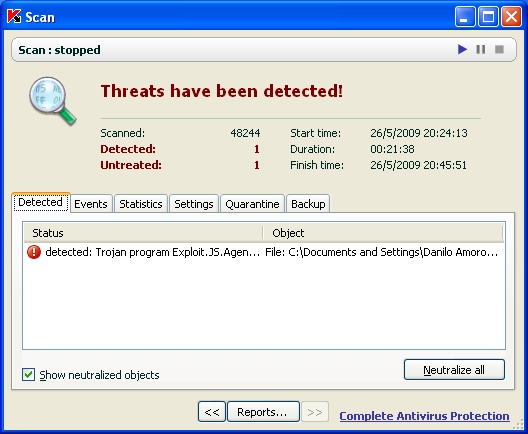 Related