---
Recover lost data from iTunes backup file.
---
Download Now!
Size: 3.9 MB
License: Freeware
Language: English
OS: Windows
Developer: Reincubate
Update: 2022-11-17
Category: Utilities/Backup
iPhone Backup Extractor is an application capable of recovering all the data contained in iTunes, it accesses the backup file and thus can recover contacts, photos, call history and everything else!
It automatically converts the extracted databases into CSV, vCard or ICAL format so that they can be easily imported into Excel or Outlook. It can also convert location data into a KML file for use in Google Earth.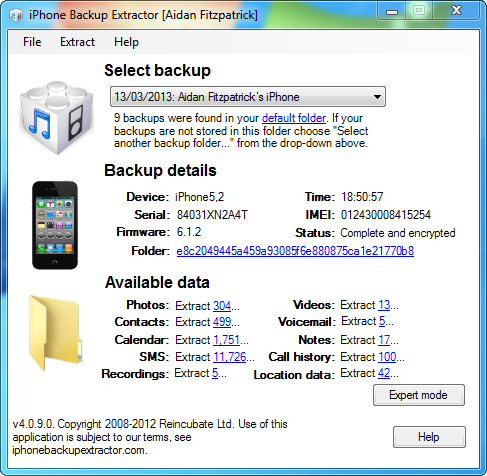 Related