---
Super complete download manager and accelerator with many features.
---
Download
Technical Information
Version: 3.0.0
File size: 4.11 MB
License: Shareware
Language: English
OS: Windows
Developer: Presenta Ltd.
Updated: 03/04/2022
Category: Internet/Download Managers
SHA-256: 7a1bbe35a530830373cdc79afae4a6fb290d33784b951741fa00789b0057522c
iGetter is a powerful, full featured download manager and accelerator. iGetter can greatly improve the speed of your downloads using segmented downloading. In addition it allows auto resume on broken downloads, queue filtering by various criteria, site explorer, history list, scheduling downloads for low traffic periods, auto shut down or sleep on completion, and much more.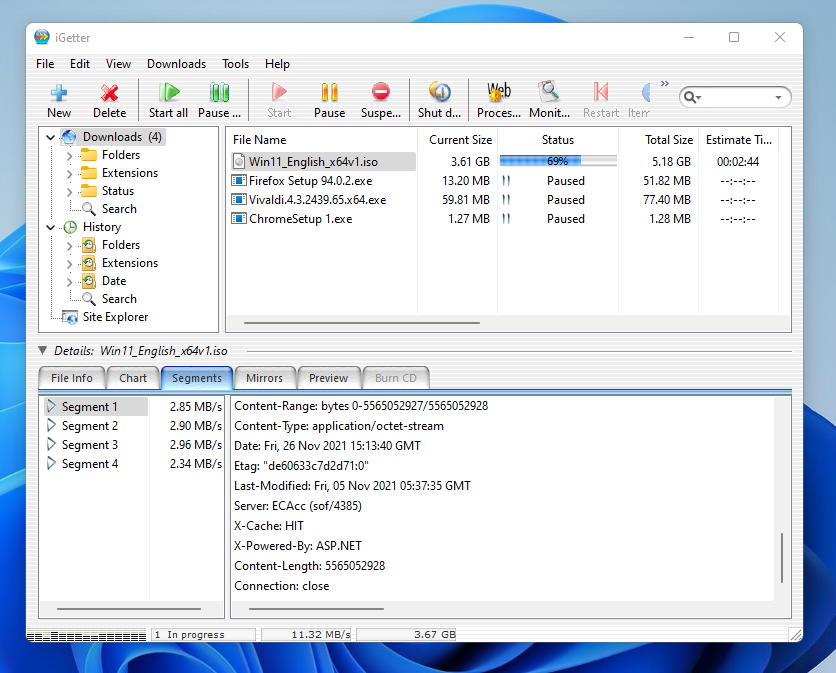 Related