---
Protect your personal information with this useful software.
---
Download
Technical Information
Version: 3.5
File size: 1.23 MB
License: Shareware
Language: English
OS: Windows
Developer: ID Security Suite
Updated: 11/05/2021
Category: Utilities/Access Control
SHA-256: 1bf605d1a436ec1609245e451c710180db7c337a1b84c06ad89c6294571bbbd3
ID Devices Lock is a very useful program to have on your computer if you want to protect the data stored on your computer and prevent unauthorized access.
This allows you to avoid any data collection via a USB device by denying access to the copy.
ID Devices Lock ensures the security of your data, preventing it from being stolen from your personal files or folders.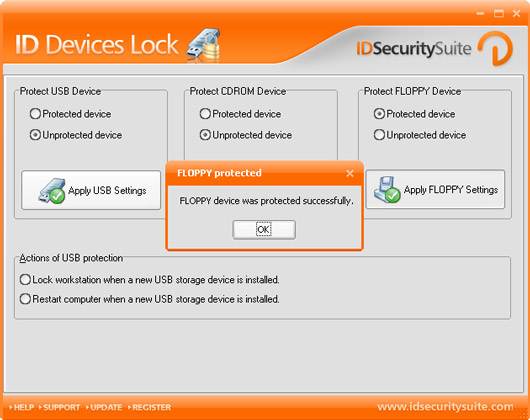 Related