---
Simple application that allows you to modify your Windows HOSTS file.
---
Download
Technical Information
Version: 2.0.3.0
File size: 126.78 KB
License: Free
Language: English
OS: Windows
Developer: HazteK Software
Added: 05/18/2022
Category: Internet/Utilities & Tools
SHA-256: f818736ee56d671a6f7ea343782e13bfb1aab017f25a95cd9a29443079a6a7fe
Host File Manager is a simple utility that lets you modify your HOSTS file on Windows.
When you type an address like baixe.net into a browser, the hosts file is checked before going to the internet and looking up the IP address in your ISP's DNS server.
This is useful if you want to block malicious addresses or even ad servers. It's also good for internal routing if you don't have a DNS server but still want to resolve names for other machines that don't use NetBIOS.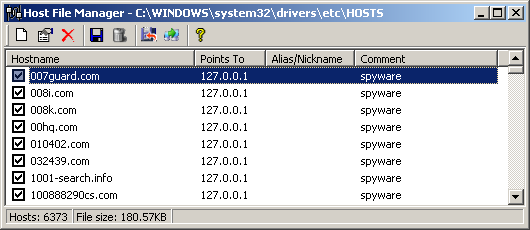 Related