---
Sound recording tool.
---
Download
Technical Information
File size: 588.14 KB
License: Shareware
Language: English
OS: Windows
Developer: NCH Swift Sound
Updated: 05/11/2022
Category: Internet/Browsers
SHA-256: 2e44a6e8ae282718b848a87fcff7d478b04a6713c717c6010a5e7374076f13fc
Express Dictate is a tool that records and records sound. It features state-of-the-art digital processing for audio and a compression technology to record/transmit audio.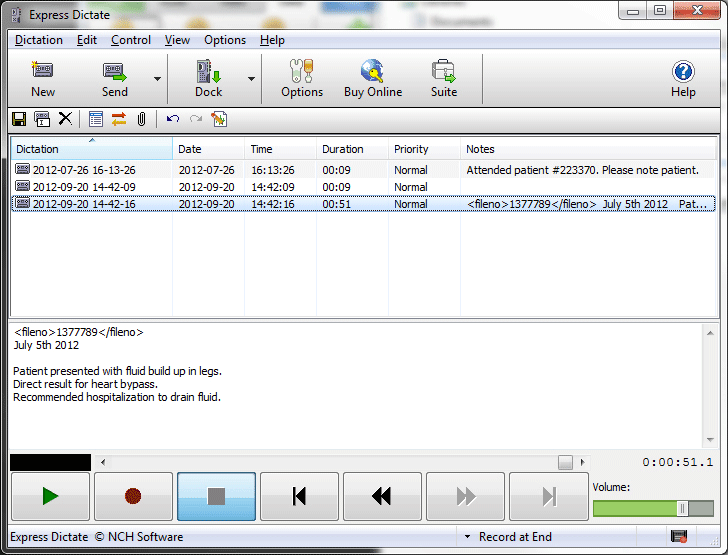 Related