---
Remember the classic Playstation 1 games on your computer screen.
---
Download
Technical Information
Version: 2.2
File size: 1.85 MB
License: Free
Language: English
OS: Windows
Developer: Lord Rayden
Updated: 2021-12-15
Category: Games/Emulators
SHA-256: fecb7b41a4879a02e99a11ed7386014bf6890fe9a02a0cada81b9aea652e9714

Emurayden is an excellent Playstation I emulator, Sony console. With it you can play the classic games of this legendary console directly from your computer. Play for the first time or remember games with emulated images or even CDs inserted in the PC.
It is possible to configure the emulator to suit your taste, such as resolutions, control keys, among others. You can also play with a Joystick, that way you will feel playing on the console itself, even more if it is the Playstation joystick!
This emulator is super easy to configure and does not need any specific plugin to work. It runs almost all existing Playstation games with just a few exceptions. You can find game ROMs easily on the internet with a quick search.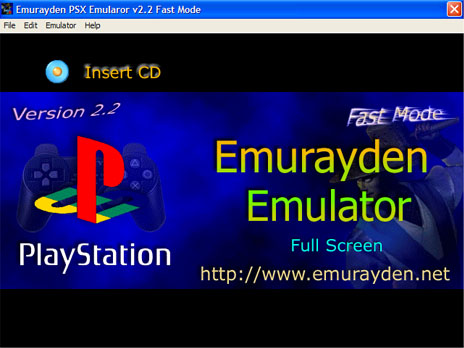 Related