Dragonball vs. The Others 3
---
Dragon Ball characters challenged the other fighters in the world!
---
Download
Technical Information
File size: 46.5 MB
License: Free
Language: English
OS: Windows
Developer: Hi-res Team
Updated: 08/18/2021
Category: Games/Fight Games
Dragon Ball characters decided to challenge the other characters in the world. It is possible to choose characters from Xmen and even Alien and Predator. The funny thing about the game is that characters like Mario, Megaman, Sonic and others are also available. The graphics quality is not so good but the game is free and will certainly yield many hours of fun!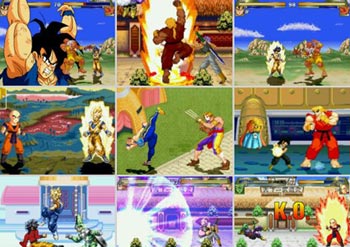 Related