DownThemAll! para Firefox
---
Download all links or images from a web page and even speed up your downloads with this Firefox extension.
---
Download
Technical Information
Version: 4.4.1
File size: 941.51 KB
License: Free
Language: English
OS: Windows
Developer: Nils Maier
Updated: 06/21/2022
Category: Internet/Download Managers
SHA-256: 1911b6710d2b1b672d30135341e543041a60104aa200c343bc08393a8380b546

DownThemAll is a powerful Firefox extension that adds new advanced download features to your browser. It allows you to download all links or images contained in a web page and much more: you can refine your downloads with fully customizable criteria so that you download only what you really want.
DownThemAll is everything you could want from a download manager: it has an advanced accelerator that increases speed by up to 400%, allows you to pause and resume downloads at any time and, last but not least, it is fully integrated into your favorite browser.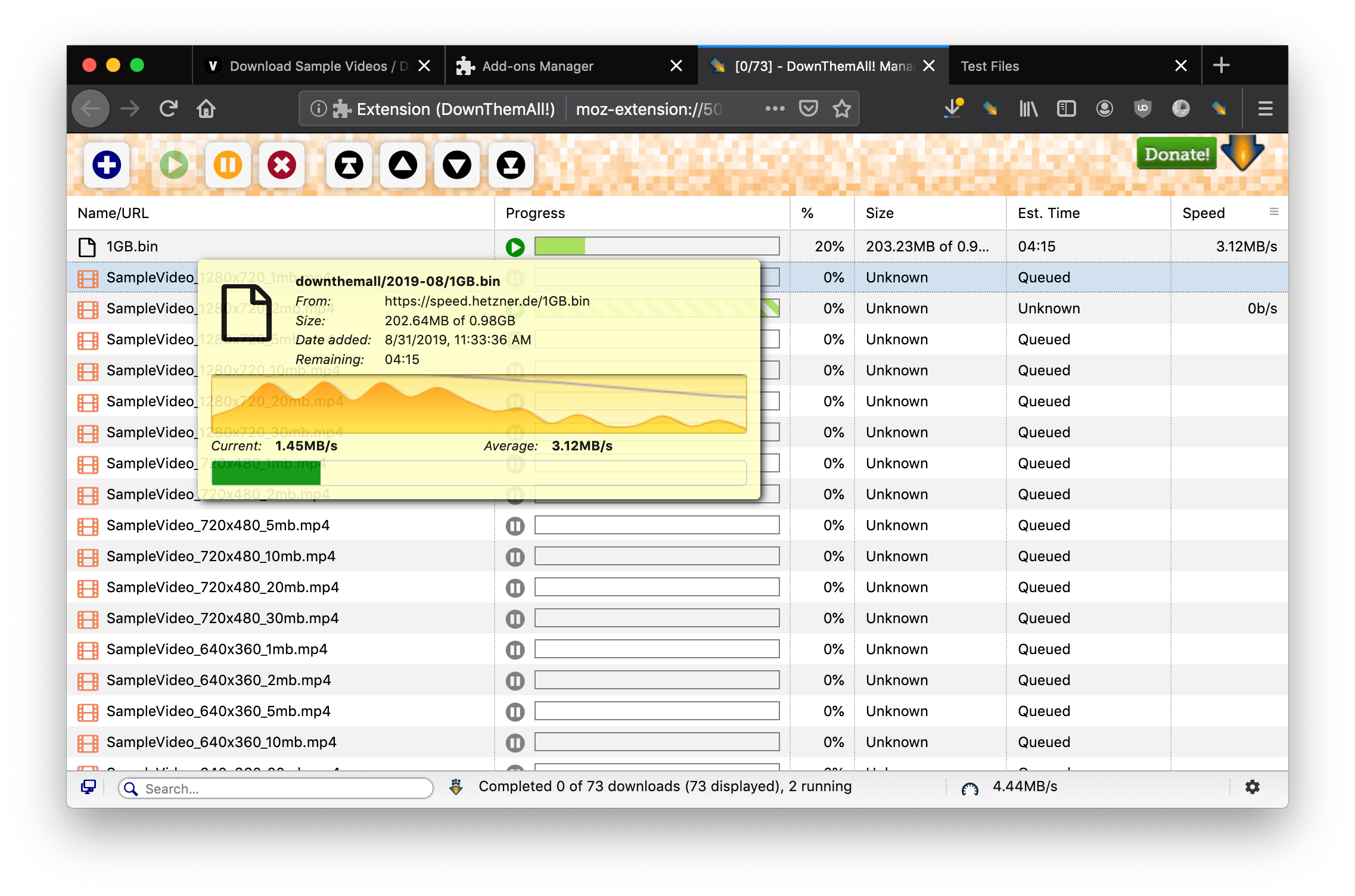 Related