---
The shooting game that needs no introduction in its 1.5 version.
---
Download
Technical Information
File size: 121 MB
License: Free
Language: English
OS: Windows
Developer: Valve
Added: 05/27/2017
Updated: 10/22/2021
Category: Games/Counter-Strike

Counter-Strike is a first-person shooter that was and is very successful today. Version 1.5 of the game that started the big success, later in version 1.6 is still played a lot to this day. The version currently played is Counter-Strike: Global Offensive (or CS GO).
Choose one of the sides: terrorists or counter-terrorists, on one side (terrorist) you will have to plant a bomb or take hostages to a certain location, on the other side (counter-terrorists) you and your team will have to defuse the bomb or rescue the hostages.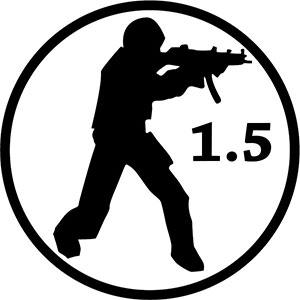 Related