---
Permanently delete files from disk and prevent data recovery
---
Technical Information
Version: v7.3
File size: 3.9 MB
License: Shareware
Language: English
OS: Windows
Developer: Kevin Solway
Added: 12/12/2018
When you delete a file, it still remains on your hard drive for a while, and will only disappear from the disk when it is replaced for another one, which can take a time.
With the help of specific softwares, files can be recovered. With this program you delete the file completely. Very useful in case of viruses that can not be deleted completely.
Clean Disk Security also allows you to clean the swap file from Windows, clean unnecessary temporary disk files as temporary browser files for example, clean up the list of "recent files" among other cleaning options.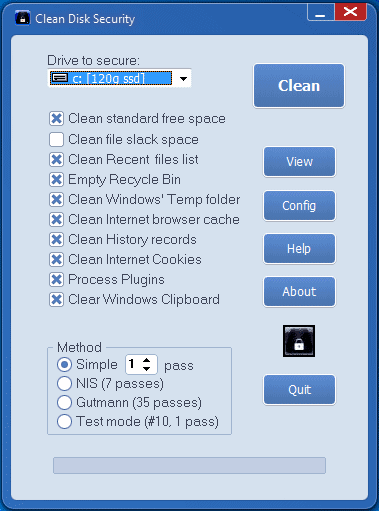 Related