---
Super Nintendo emulator with a focus on ease of use and performance!
---
Download
Technical Information
Version: v115
File size: 4.2 MB
License: Free
Language: English
OS: Windows
Developer: byuu
Updated: 2021-10-13
Category: Games/Emulators

bsnes is an emulator that started development in 2004. The goal of this emulator is a little different from others, its main goal is the precision with which it emulates the games and not speed or compatibility.
bsnes does not use features that make accuracy difficult. This includes speed and compatibility-specific hunting-hacks. As a result, the minimum system requirements for bsnes are very high.
The emulator itself was not derived from any existing emulator such as SNES9x. It was written from scratch. Any resemblance to other emulators is purely coincidental.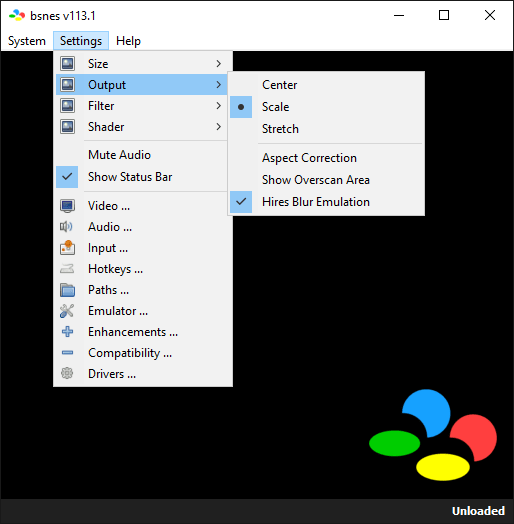 Related