---
Free voice synthesis software for Windows.
---
Download Now!
Version: 2.15.0.842
Size: 22.87 MB
License: Freeware
Language: English
OS: Windows
Developer: Ilya Morozov
Update: 2023-03-26
Category: Multimedia/Audio Creation and Editing
Balabolka is a free and easy-to-use speech synthesis software for Windows that allows you to convert text to speech. It supports several text file formats, including DOC, RTF, PDF, EPUB and HTML, and also allows you to read texts copied to the clipboard.
Balabolka offers a variety of voice customization options such as voice choice, speed, volume and pitch. In addition, it is possible to use audio files as background sound for text reading.
Another interesting feature of Balabolka is the possibility of dividing the text into smaller parts to make it easier to read, in addition to allowing the creation of audio files in different formats, such as MP3, WAV, OGG and WMA.
With an intuitive interface and useful features, Balabolka is a very useful tool for anyone who needs or wants to listen to texts instead of reading them, such as visually impaired people, students and professionals who want to revise their written work.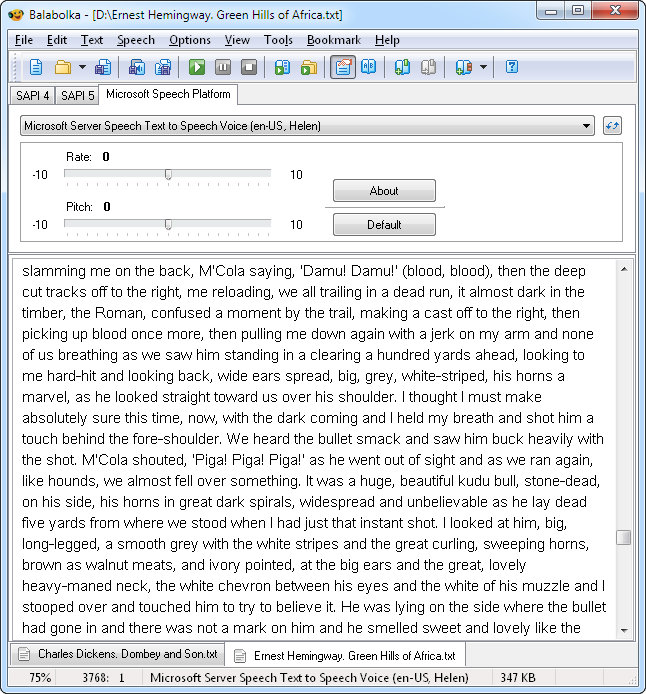 Related