---
Install Windows Vista or 7 from a USB stick or other storage device.
---
Technical Information
Version: 3.0
File size: 996 KB
License: Freeware
Language: English
OS: Windows
Developer: AskVG.com
Last updated: 17/08/2020

Imagine the situation that you need to install Windows Vista or 7 on a system but do not have access to the DVD drive. We know that Windows Vista, Server 2008 or 7 comes on DVDs and you will need a DVD drive to install them. So how do you install them? The solution is to create a bootable USB drive to be used to install Windows without the need for a DVD drive.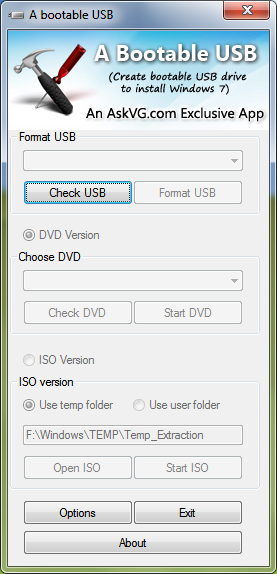 Related